---
---
Dirt Cheep Music is a 34-year-old family-owned music store that specializes in a tasty blend of new and used musical instruments and equipment. We believe in relationships built on trust and expertise, and we believe in honest and straightforward business with a touch of Southern charm. We handle top name brands, niche and boutique products, and really know the used market. We are a purposefully modest shop focused on saving our customers money. How? We do more with less.
Our staff are music-lovers first and salespeople second. We have been students, teachers, producers, engineers, performers, writers, and music publishers, and we help our customers better and faster because of our collective experiences. From recording studios to live sound, from writing songs with your friends to DJ party setups, wireless microphones to church sound system installation, our crew understands your needs and has the professional experience to give you advice that works.
No one that works at Dirt Cheep is paid on commission, so you can relax knowing that what we recommend is what will work best for your situation, not what puts the most money in the salesperson's pocket. We will never try to sell you anything that you don't need (but we might show you something that is insanely fun to use).
Since 1984 Dirt Cheep has provided local students, teachers, churches, singers, songwriters, DJ's and bands with the best value for the lowest price. Visit us in person or online and we'll be happy to see you … we promise.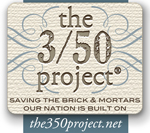 A sample of our "Wall of Fame," which reads like a history of our good times and the crew that's worked here over the years. It's the wall behind the repair bench, and since it's an area for employees only we made a small collage and posted it here. Polititally correct? Hardly. We are who we are.